Unable to view the images? Please click here.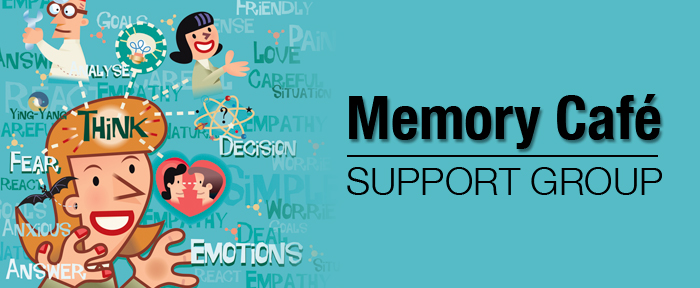 ---
Group Meets 2nd Wednesday of each month
10 - 11:30 AM
First Meeting Wednesday, April 10, 2013.
Oak Lawn United Methodist Church
3014 Oak Lawn, Dallas, TX 75219
Mission: To provide a safe, comfortable, engaging environment where people with memory loss and their partners can laugh, learn, and remain socially engaged with others traveling the same journey.

Who is the Memory Cafe for?
People with a dementia related diagnosis
People with mild cognitive impairment
People who are concerned about their memory
Family members and care partners of people with memory issues

There are 5.4 million people in the US with a diagnosis of Alzheimer's disease and this is expected to increase with the aging of the baby boomers. This diagnosis impacts not only the individual, but their care partners and other family members as well. There is still a lot of living to do after diagnosis and the Memory Café hopes to promote this and restore a sense of "normalcy" for both the person with the diagnosis and those that love them. Please join us for our fun, informative support group.

Memory fitness programs will be offered as well as leisurely fellowship.
Light refreshments will be served.
For more information please contact Tara Arancibia at 214.559.7015.
---


3535 N. Hall Street
Dallas, TX





Belmont Village Senior Living community is designed for seniors who need some assistance with daily activities. Residents enjoy chef-prepared meals, housekeeping, transportation, and social activities. A licensed nurse is on-site around the clock. Residents with Alzheimer's disease and memory loss also benefit from our Person-Centered Living® and Circle of Friends® programs.

©2013 Belmont Village, L.P.
turtlecreek.belmontvillage.com